Larry Burnett is a seasoned creative marketing and content strategist with 15 years of  experience. He's worked at both big brands (HBO, AOL MUSIC) and small startups, and expert at putting together the right tools and teams to produce amazing creative, on-time and within budget.
"Larry was a vital player in the transformation of dozens of College Board websites. After conducting a massive audit of 35K+ URLs, analyzing our content for usefulness and quality, he led the synthesis of 22 different AP Program-related sites into a single elevated experience. Working closely with subject matter experts, information architects, and interaction designers, he revised thousands of pages to improve their readability and findability. He is a strong and collegial collaborator who can play a wide variety of roles at any given time."
"I found Larry's company on the internet and liked what I saw. Our first few conversations turned into brain storming sessions, and I watched the project take form right before my eyes. Larry is an amazing resource and an ad expert, his services are tailored to provide the most optimal solution that's within any budget.  He's always available and delivers on schedule.  Not only am I satisfied, he'll definitely be the go to guy for all my future projects."
"I love working with Larry, and have recommended him on numerous occasions to others! I had the pleasure of hiring Larry as a long-term consultant for work at Verizon Communications, and Frontier Communications. His expertise in strategic messaging, project workflow, and content creation were invaluable. He is thorough, even-keeled, quick to adapt to change, and always on time with deliverables. His talents are top notch, and I look forward to working with him again soon!"
"I work for a Brooklyn-based manufacturer (Foot Care and First Aid, among other products) who distributes both nationally and internationally. Larry has been a huge asset to our creative efforts, helping us position our products against competitors, writing strategic copy for packaging, and developing some of our brand websites. He's been extremely thorough in giving us every possible solution to a problem. He is a conceptual thinker with a wide breadth of creative, cultural and technical experience that makes him an indispensable resource for a wide range of needs."
Expand Your Brand
We are dedicated to expanding your brand narrative  and expanding your audience with compelling digital storytelling, engaging motion graphics and expert virtual events.
Advanced Content Strategy.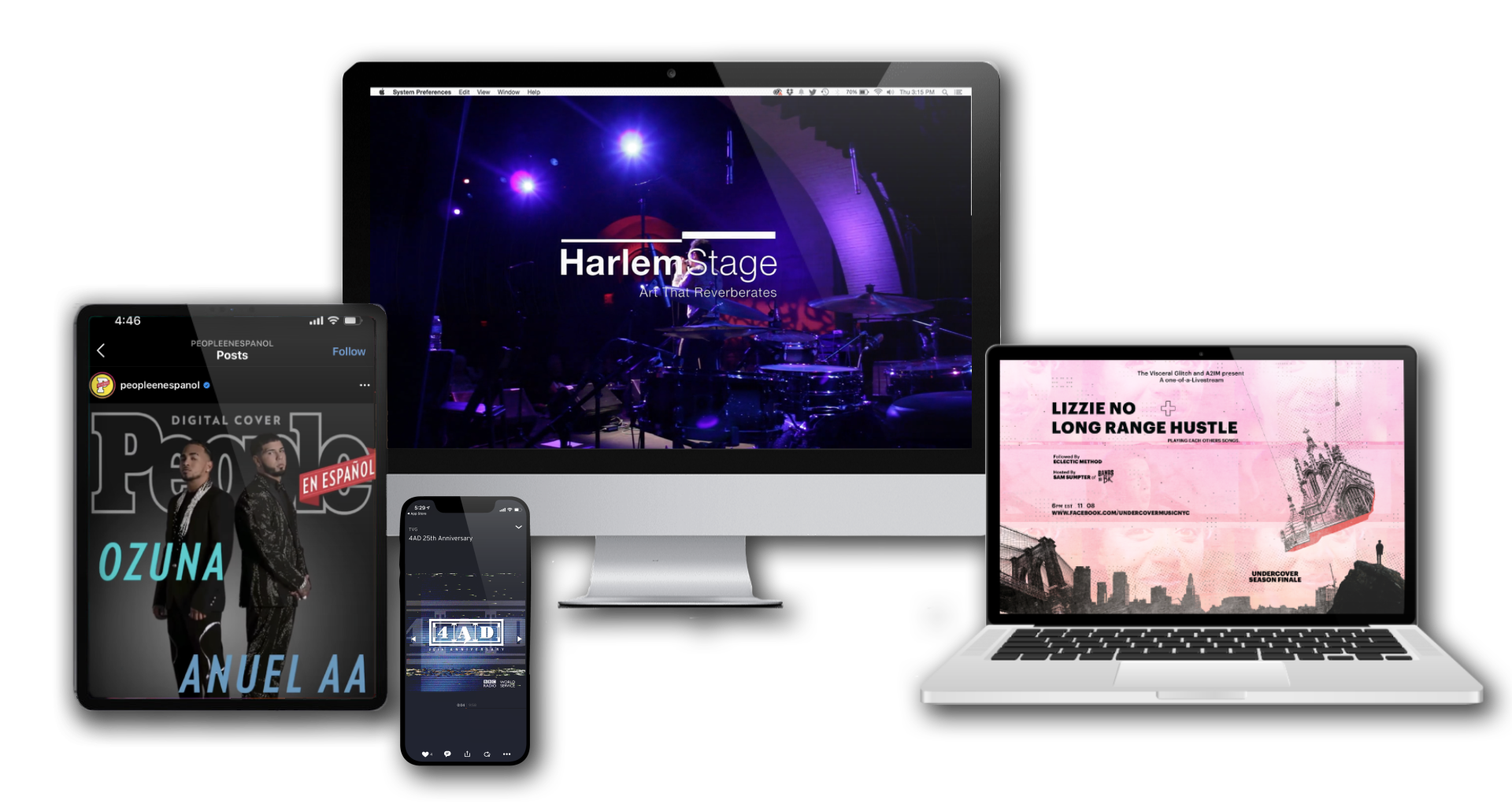 Multi-tiered
Phased Content Execution: tease promotions through launch date and beyond.
Complete advertising cycle:  awareness campaigns,  sales conversion strategy and remarketing tactics. .
Expert targeting:  customized content for each demographic.
Multi-platform
All Social Channels: TikTok, Instagram, Facebook, Vimeo OTT, YouTube, Twitter, Twitch and More
eCommerce: Magento, WooCommerce, Shopify and more.
Complete Digital Integration with CMS and website: Publish once. Publish everywhere!
Multi-dimensional
Motion Graphics & Animation
Expert Copwriting
Complete Video Production
Augmented Reality & 

Interactive Content
Ready to Start A Project?
Let's Talk